Stone Arch Funding was incorporated in 2001.  Our main goal is to find, create and market real estate opportunities in areas such as; Apartments, commercial and residential land development, Condos & Townhomes, Condo Conversions, Hotels & Resorts and more.
Stone Arch Funding LLC is a specialist marketing investment and advisory firm supporting companies and entrepreneurs in the following fields (real estate, real estate strategy, construction, web design, marketing and advertising).
Opportunities
Stone Arch Funding is currently seeking opportunities and partnerships in the following areas;
Senior Living Development for Land we own

Apartments buy and sell

Apartment build new development

Single/multi family home land development

Hotels / resorts buy and sell

Condominium development

Condo conversions
Stone Arch Funding is a direct agent for an international hedge fund with assets in the billions of dollars, private equity groups an high net worth individuals. We are looking to sell, buy or finance real estate development opportunities directly or form partnerships and strategic alliances. Simply fill out our contact form with your requests.
Do you have new development opportunities in a great location? We have apartment developers and builders looking for land or re-development opportunities. Are you interested in a low risk condo conversion strategy!

Why Use Us?
Industry connections

Secret list of unadvertised opportunities

Deal making experience

Attainment of Competitive Marketing Advantage

Relationships with hedge funds, private equity groups and investors

Numerous sources for financing.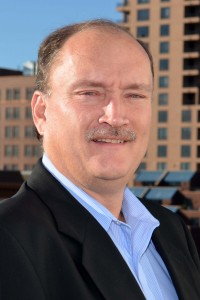 Randy Kempenich is the Director of Stone Arch Funding Llc and a Minnesota licensed broker and has been involved with many real estate projects including land development, commercial development, multifamily, hotels and resorts. Mr Kempenich's involvement has ranged from concept / marketing, attainment of capital, sales and leasing.
Testimonials
Matt Baker – President Coldwell Banker Burnet
"Randy Kempenich has figured out how to use the Internet to create leads, provide you a robust virtual presence and, ultimately, how to generate more income. He can demonstrate some amazing success stories and is about to take his tools to the next level for a few key associates. I encourage you to consider Randy as a resource with a program and tools that can dramatically impact your business."
Leonard MacKinnon, Director of Marketing Coldwell Banker Burnet
"Randy Kempenich has been working in the real estate industry for over 30 years when he started in the Burnet Realty Roseville office. He is one of the smartest and most creative guys I know when it comes to using technology to prospect for real estate business. I encourage you to consider Randy as a resource with a program and tools that can dramatically impact your business."
Cheryl Kempenich, Real Estate Agent, Coldwell Banker Burnet, Top 1% in Country
"My local focus and local marketing assets enables me to acquire more listings and outsell other agents. I rarely loose a listing presentation as I focus on my unique marketing assets that other agents do not have.  A definite competitive marketing advantage. Of course, I am a little bias and will never admit I owe any of my success to Randy."